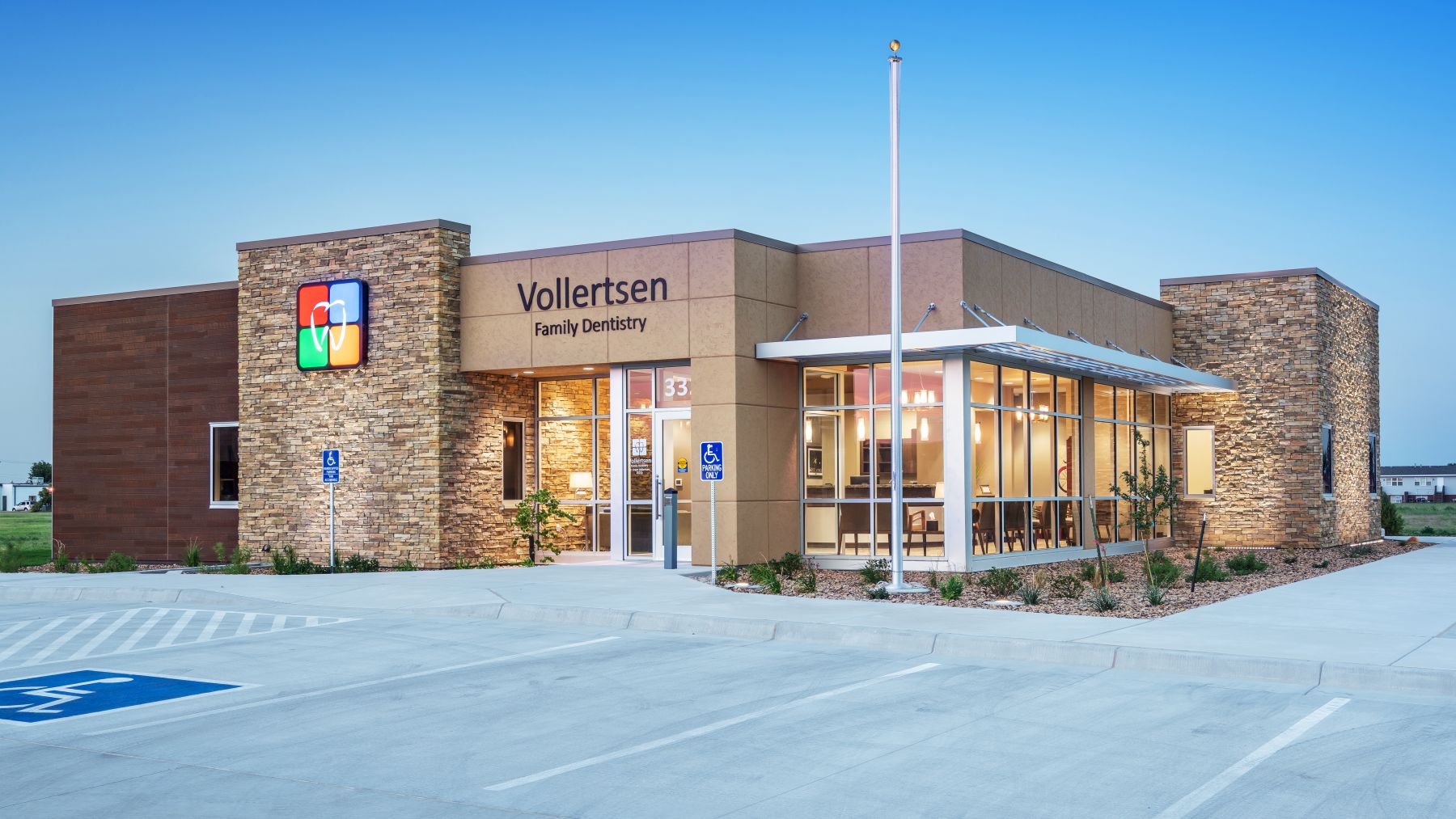 Vollertsen Family Dentistry
Location:
Garden City, KS
Client:
Dr. Grant and Wendy Vollertsen
Project Type:
Health Care
Vollertsen Family Dentistry is a new 4,292 square foot dental clinic. This new, state of the art clinic features three hygiene rooms, five treatment rooms and one operatory along with office space for two dentists. Clinic support spaces include separate rooms for sterilization, lab and 3-D dental imaging, staff break room and a partial basement for clinic storage and building systems.
The cozy lobby includes a space for drinks and snacks as well as a separate kids' room for families to comfortably wait for their scheduled appointment. The lobby features continuous floor-to-ceiling thermally broken aluminum storefront windows. The windows, which face south and west, feature a custom designed sun shade which allows the natural light to enter the space, while at the same time blocking the direct rays of the sun, in order to minimize the impact of solar heat gain.  The hygiene and treatment rooms feature large north facing aluminum storefront windows to enhance patient comfort and experience through the use of daylighting and a connection to the outdoors.
The use of neutral colors and warm materials such as stone and wood connect the interior of the building to the site and provide an interesting and comfortable  space for both staff and patients.