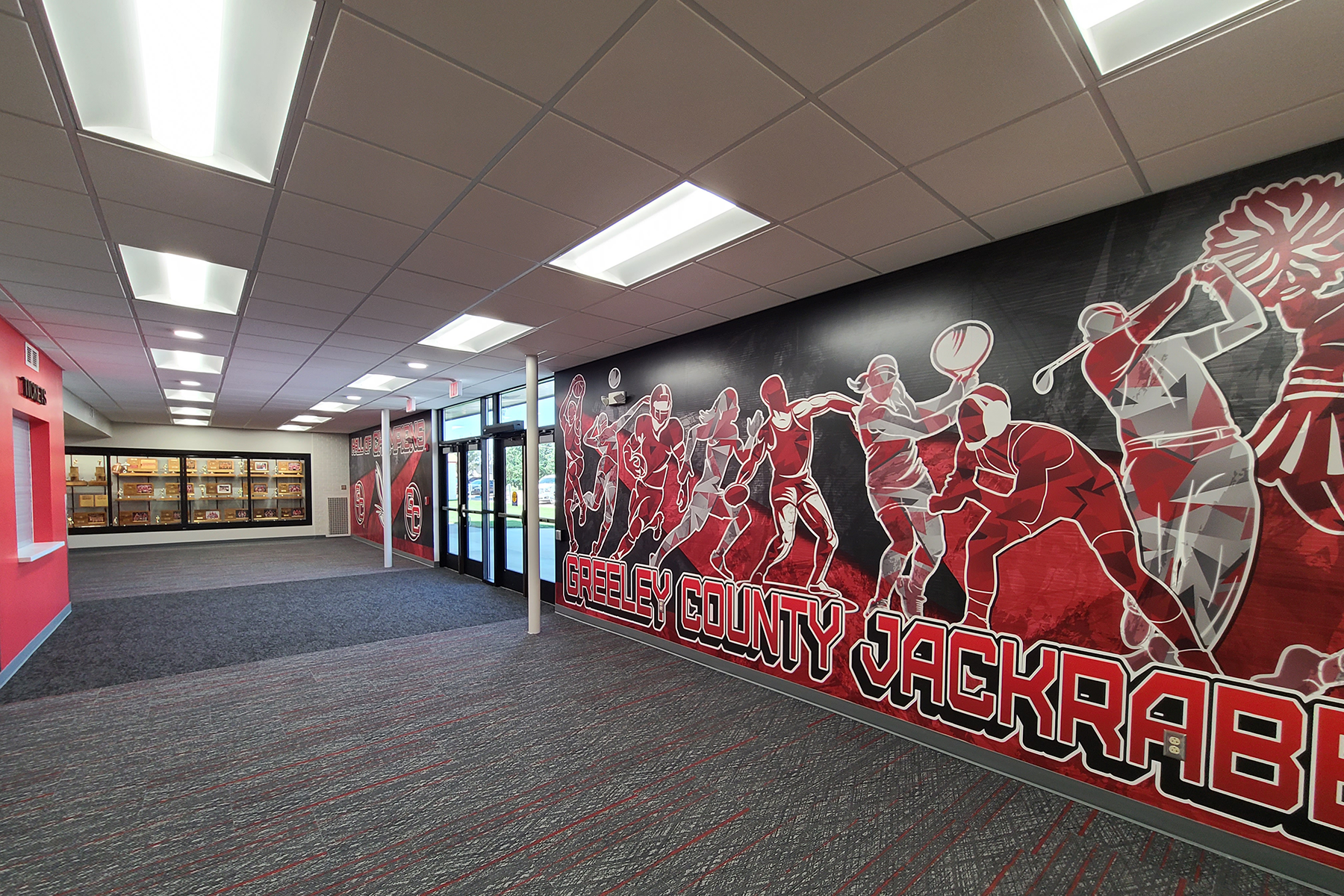 USD 200 – Greeley County Public Schools
The Greeley County School was in need of several upgrades due to inefficient building envelope, aging MEP systems and dated finishes. The project includes renovations to the existing gymnasium, lobby and kitchen. The existing gym lobby was remodeled to have a more secure entrance and therefore provide better circulation and functioning of spaces. It also incorporates a new state championship trophy case on the wall.
The exterior wall finish highlights the facade and building entrance. New casework, anti-slip flooring, cleanable wall surfaces and new MEP systems were remodeled in the 1,100 sq. ft. kitchen area for lower maintenance and finer functioning of spaces. The existing bathrooms were remodeled to meet the ADA standards with new finishes and plumbing fixtures.
Project Features:
Kitchen Remodel
Building Envelope Improvement
Gymnasium Lobby Remodel
New Casework
ADA Bathrooms Remodel
New MEP Systems
Interior Remodel
New Flooring
New Ceiling