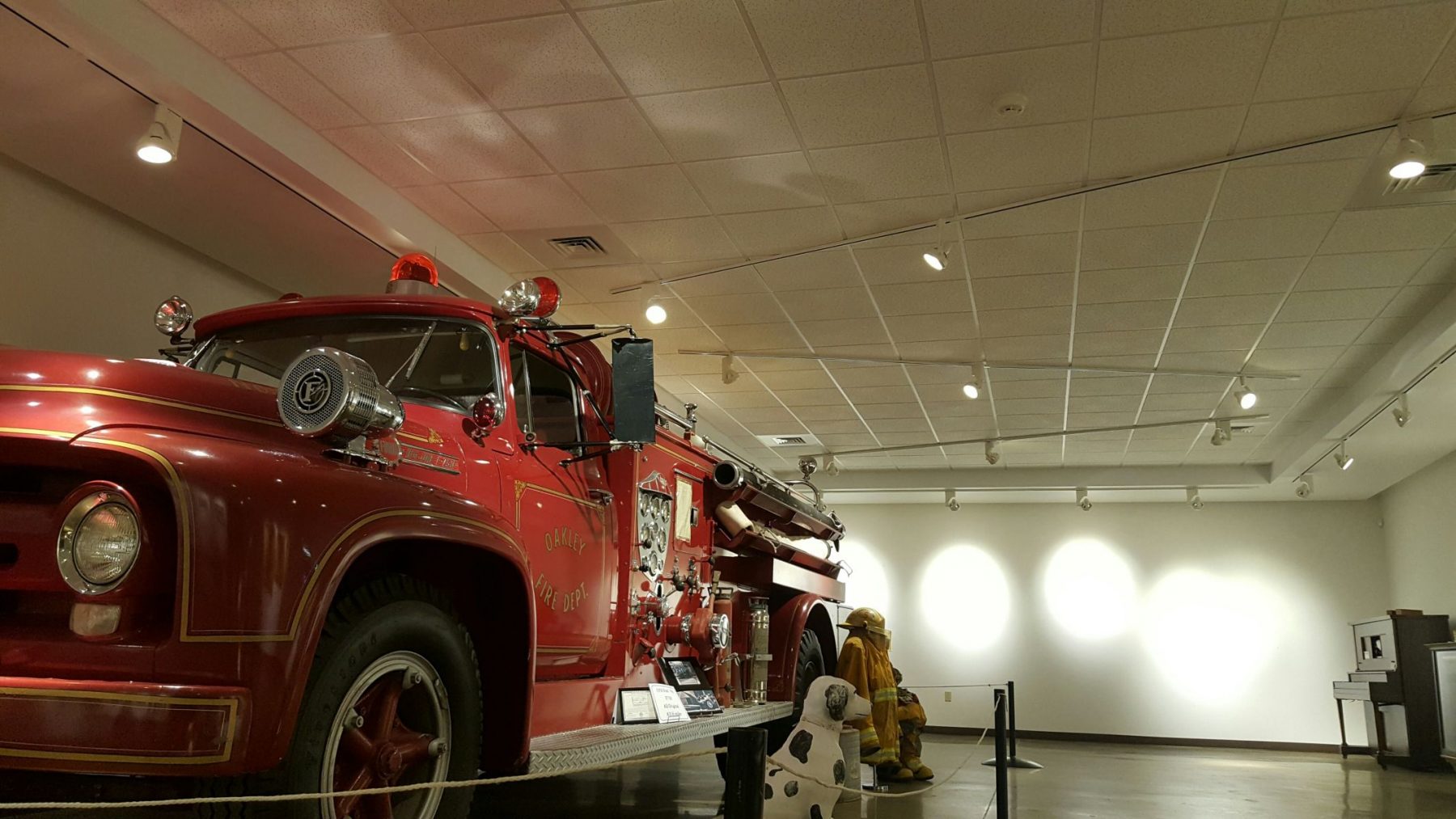 Oakley Library and Fick Fossil & History Museum
The multipurpose facility is shared between The Oakley Community Library and the Fick Fossil and History Museum. GMCN services were retained to design the addition and remodel of both entities giving pride to Oakley residents. The Fick Fossil and History Museum houses large dinosaur fossils from Kansas, many old tools, mineral specimens, and shell & mineral folk art. The Museum was in need of an exhibit room for traveling exhibitions showcased throughout the country. The new addition features a clean line open space, high ceilings, high efficiency track lighting, and large shipping/receiving doors to allow large exhibits to be moved in and out multiple times a year. Inside the existing portion of the museum, the greeters desk underwent an entire renovation. The goal was to merge the reception desk/office with the retail portion including memorabilia and museum merchandise.
Specialty track lighting was installed throughout the museum so visitors can better enjoy the displays. The Oakley Library is highly used by the Oakley community members. The Children's area was in need of a bigger space for children to read and play. The challenge was to incorporate a new addition to the existing building with the least amount of openings into the adjoining wall. The design team created three archway openings into the new addition adding interest to the children's area. The existing library also underwent major renovations including new lighting, drop-in ceilings, reception desk, offices, and a large conference room. The main lobby/entry features an internet cafe area with tables and chairs for residents to enjoy. The exterior facade of the existing facility was totally renovated with added facades and a metal roof system to break up the monotony, applying basic design principles such as scale and proportions.
Project Features:
• Conference Room
• Office
• Library Room
• Lobby
• Entry Lobby
• Traveling Exhibit Room