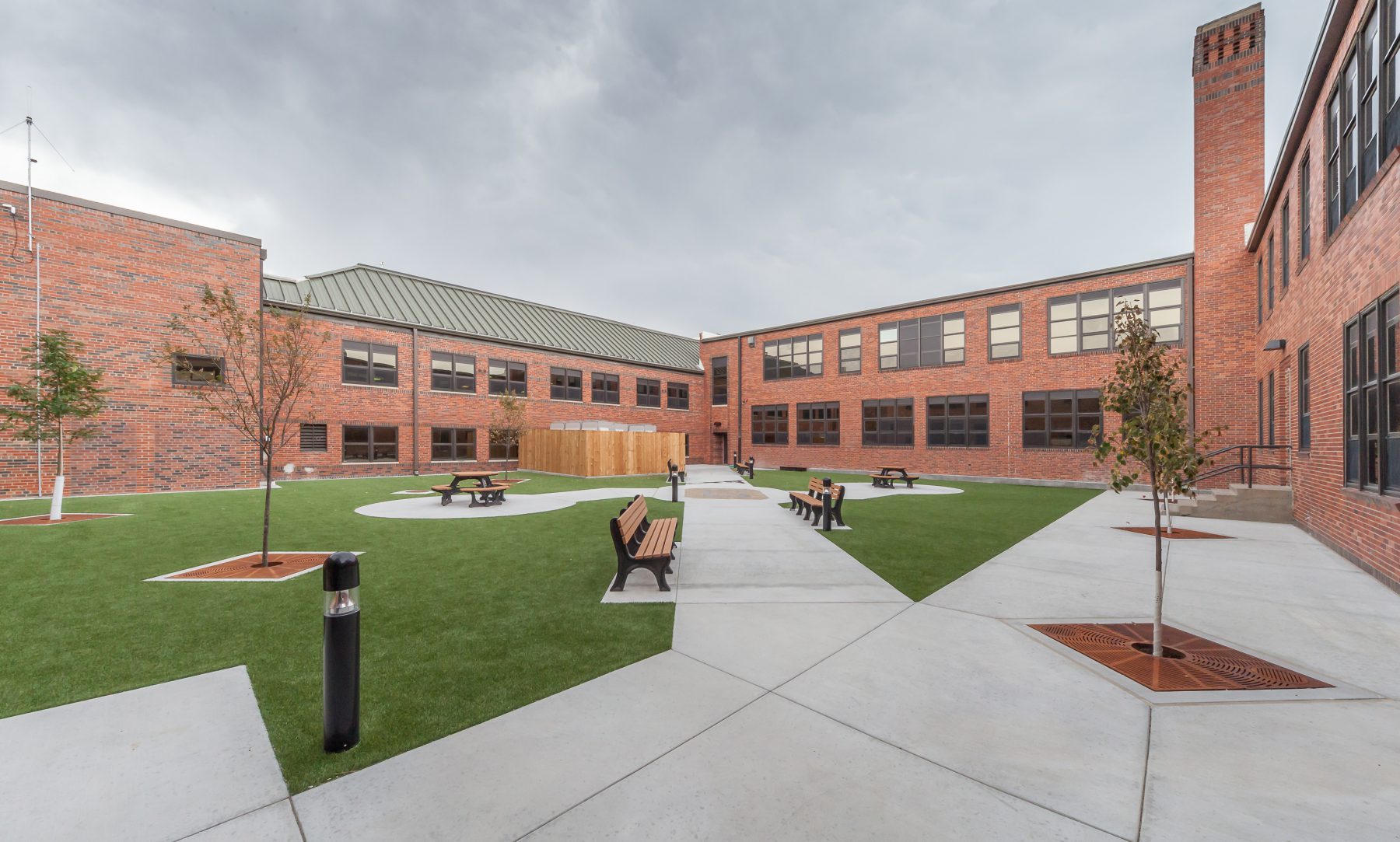 Goodland High School Remodel
After a failed bond issue attempt in 2011, the Unified School District 352 sought out the services of GMCN to evaluate both short and long-term district needs in order to gain the community's acceptance and pass a bond for much needed district upgrades. Our team completed a district wide assessment plan formulated with costs for a new bond issue question to be placed on the voting ballot resulting in a successful $15.4 million bond.
The 1937 & later 1951 existing Goodland High School facility was in need of several upgrades and improvements due to code violations, outdated MEP systems, inefficient building envelope, asbestos and outdated finishes.
The design solution entailed full renovation of the entire facility and a kitchen addition. The project was subject to a complete build-out of an empty shell space and building envelope improvements. Careful studies by our team of experts delivered creative design solutions to meet the school's program requirements. The Goodland High School facility includes state-of-the-art classrooms, teaching labs, inviting cafeteria, security entry vestibules, concessions, improved auditorium, library, restrooms, administrative offices and interior courtyard.
Project Features:
Bond Issue Assistance
New MEP Systems
Kitchen Addition
Corrected Code Violations
Building Envelope Improvement
New Flooring
New Roofing
New Casework
Security Entry Vestibules
Site Work
Size: 89,490 SF Renovation 3,170 SF Addition