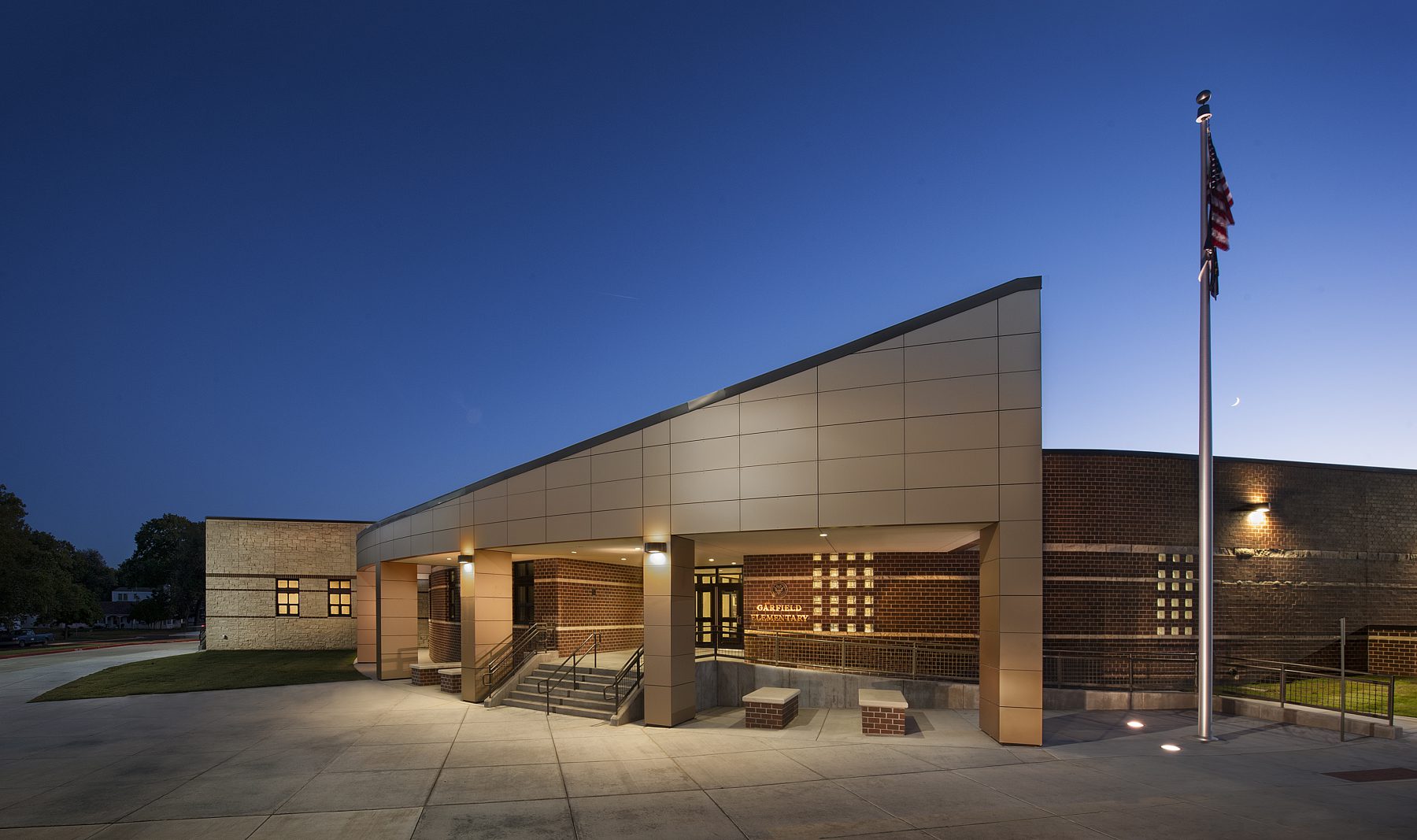 Garfield Elementary School
Augusta successfully passed a $48 million bond issue and part of these funds were allocated to the construction of Garfield Elementary School. Garfield was designed as a two section school with plans for future expansion to three sections. Specialty areas such as the gym, commons area, media center, and administration were designed for the full three section capacity, while core academic spaces were designed to be expanded at a later date. A presentation platform was designed into the commons area to provide a place for school wide gatherings and a weekly school wide meeting/awards ceremony.
One-on-one and small group spaces were designed into activity zones in the corridor to address diverse learning styles. Many of the learning spaces incorporate abundant natural lighting.
Project Features:
Bond Issue Assistance
Classrooms
Gym
Commons Area
Media Center
Administration
Learning Spaces
Size: 60,264 SF
Capacity: 325 (450 future) K-5 Students