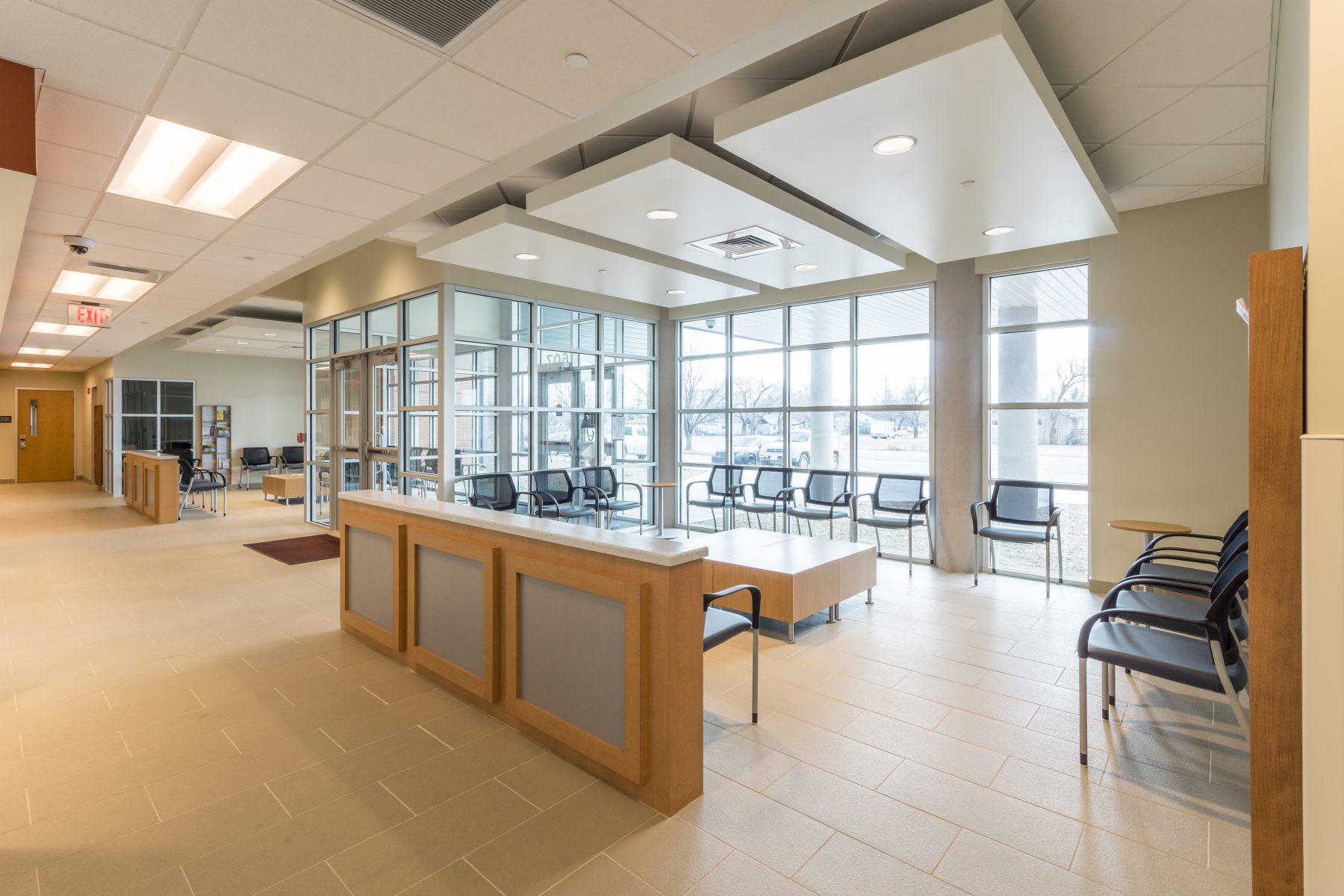 Finney County Community Corrections Service Center
Service Center & Juvenile Detention Center Sally Port Addition
The new Finney County Community Corrections Service Center Building is a consolidation of three separate agencies: County Services of the 25th Judicial Court Administration, Community Corrections Divisions, and Finney County Youth Services. The goal of the new facility was to provide a central location for multiple community services as well as improve communication and collaboration among agencies.
The facility features a reception, separate waiting areas, administrative offices, expandable classrooms, conference rooms, an interactive breakroom, exercise and training room, and shared copy/supply rooms. Full glass curtain walls at main entries and windows in each office provide natural light to each space. Access-control to all spaces provides safety to clients and staff members.
As part of the project, a new Sally Port was added to the existing Juvenile Detention Center in order to provide a safe and secure location for the transporting of juvenile offenders.
The new facility is located adjacent to the existing Juvenile Detention Center building which allows for improved communication as well as ease of access.
Size: 24,000 SF