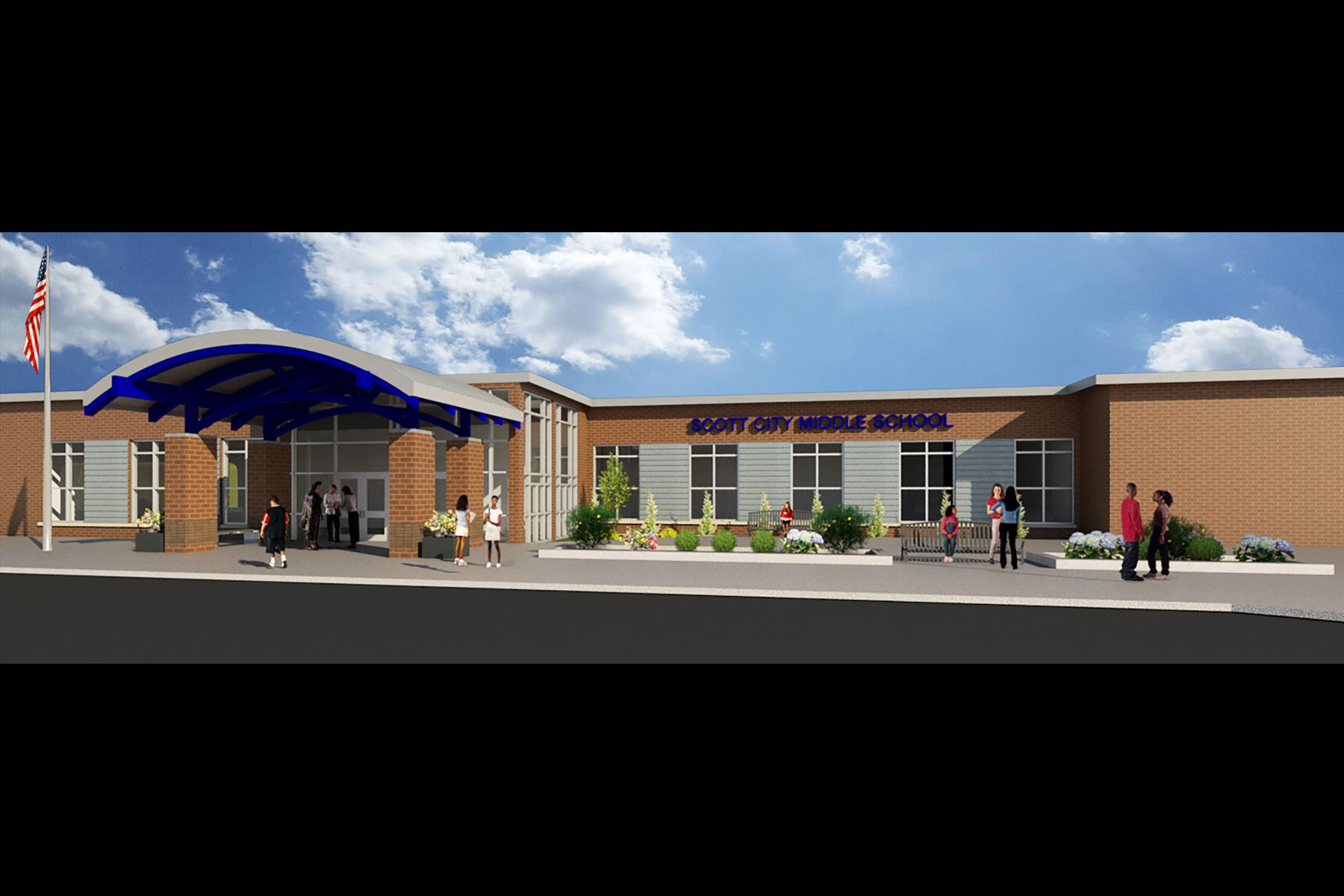 This week, following the recently completed sports complex and high school entrance upgrades, Scott County USD 466 began its extensive construction and renovation project at its middle school, which is so far coming in under budget.
Hutton, a Garden City construction company satellite managing the project, already has begun clearing trees from the area and will begin preliminary construction within the next few days, after a groundbreaking ceremony last week, said Andy Fahrmeier, Hutton team leader in Garden City. Construction is expected to last through the end of next summer, and renovations of the existing middle school through the fall 2019 semester, he said.
The project, originally budgeted for approximately $19 million, is the most expansive phase of a $25 million project for the district's three schools that Scott County residents, as well as district families in neighboring counties, voted in favor of by a slim margin in November 2017, said USD 466 Superintendent Jamie Rumford.
The middle school project includes a new wing of classrooms, music and band room, competition gym and renovations in the older building, Rumford said.
Read the full article by Amber Friend on The Garden City Telegram